Another Christmas in July has come again; the image of the pine tree and the music playing on the route make each of us's moods busier than ever. Nowadays, children to adults expect to receive meaningful gifts on this special occasion. 
Have you ever wondered what it means to give each other gifts on Christmas Day? Where did this form come from, and how has it changed over time?
So now, every Christmas, you are shaped by the thought "must choose a Christmas gift to give to your loved one, or give it to yourself."
Back in the history of the Christmas gift, when Jesus was born crying in Bethlehem in a manger, three kings from the East (now part of Iran and Syria) came to pay their respects. They brought three precious gifts: gold, frankincense, and myrrh. Gold means that Jesus is king, frankincense to confess Jesus as God, and myrrh foretells the passion and death of Jesus to redeem humankind. These three colors symbolize Christmas, from decoration to fashion, have been inspired by this color from time to time.
Giving each other presents on Christmas Day has deep religious connotations for some people because Jesus was nailed to the cross and sacrificed for humankind. and for many people, a Christmas gift is a message that each giver wants to send to their loved ones: "Hey, I still remember, still care, and still love you so much!" It is a gift with significant spiritual meaning expressed in action. And what is more wonderful than gifts given from the heart.
Christmas is a festival of gifts but also a celebration of love; not only are expensive gifts valuable but gifts filled with love. Just a small gift or a small action, a small gesture that encapsulates all the affection, respect, gratitude, sometimes even our admiration for the recipient, that's it. It's a priceless gift, how warm it is.
What are you planning to give your loved ones this Christmas in July? Let us give you some idea! 
1. Greeting card
Lovely cards with good wishes will always be a meaningful gift in the Christmas season. If possible, you can make your cards to send as gifts, the more emotional the gift contains. The facility doesn't have to cost a lot of money; just the message in the present is enough to build lasting relationships.
2. Beautiful desk Pine tree
Small, pretty, colorful pine trees are one of the most chosen gifts. Putting these Christmas trees on the desk or bookshelf will make the Christmas atmosphere more warm and full of love. Because it is a very popular gift, the designs and sizes of pine trees are also very diverse and rich. Choose one or several pine trees to give to your loved ones this Christmas season.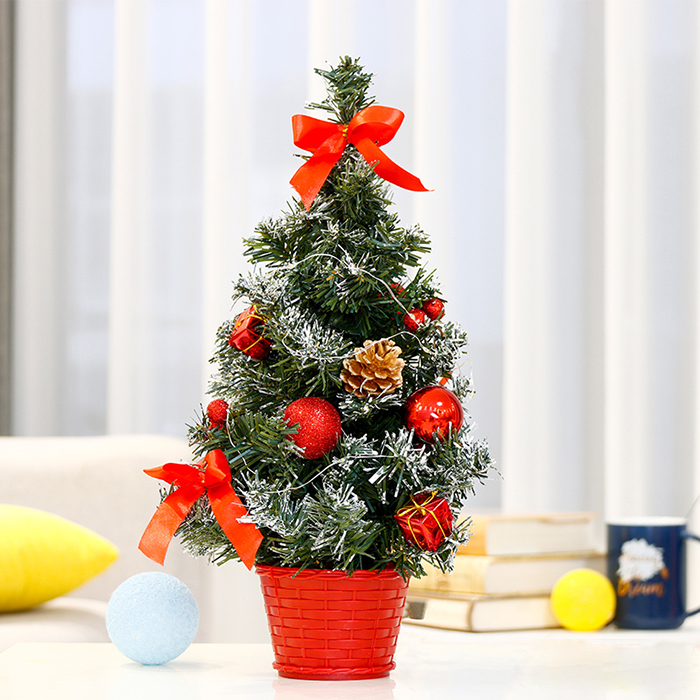 3. Snowball
For those who have a gentle, fragile personality like crystal, you should choose the gift of a Snowball to give. This gift also comes in super cute and colorful versions. There are many that are fitted with flashing lights or have music and a fun spin. If you are wondering what gift to choose, this is a very good suggestion to refer to.
4. Handmade Chocolate 
For girls who are responsible and love to be in the kitchen, Christmas is an opportunity for them to show off their talents. Homemade chocolate bars with many designs or words that the maker wants to convey will enhance the taste of this special gift. Surely the recipient will be conquered knowing that you have worked hard to get this sweet gift. What's wrong with not showing off your talent to someone!
5. Hand-carved Puzzle Box by Carver Dan's 
Created by the 1st Walt Disney World woodworking apprentice, Carver Dan, the Puzzle Box creates a memory that will last a lifetime. The treasure given inside may go away, but the box will last forever. Designed exclusively by Carver Dan's art studio, this puzzle box is truly one of a kind. It features a magnetic pin guaranteed not to fall out when turned upside down and is hand-carved from recycled exotic hardwoods. The Carver Dans Puzzle Box is the perfect gift for friends, teachers, or any age group from 5 to 105!
Let's give each other gifts and words of love to make this Christmas season warm and full of joy.

On this occasion, Carver Dans would like to sincerely thank our partners, distributors, agents and customers for always trusting and sticking with the company during the past time and also wish you a CIJ celebration is warm with family and full of health.