1. Virgo
 

and things to know
1.1 Virgo sign
The constellation Virgo is the six constellation in the Zodiac.
Those born between August 23 and September 22 are Virgos. This is the 6th zodiac sign, belonging to the Earth group, ruled by Mercury. In general, this is a group of unstable and changeable people. Virgo is an exciting zodiac sign; they are known to be meticulous, skilful, love to cook and often make gifts for loved ones.
1.2 
Curriculum Vitae
Constellation Name: Virgo
Position in the Zodiac circle: 6th place.
Zodiac Symbol : The Maiden
Time period: August 23 - September 22 
Elemental: Earth
Zodiac Qualities: Unstable, fickle person
Main ruling star (Rules): Mercury (symbolizes rationality, awareness, devotion and communication)
Day of the week: Wednesday
Lucky stones: Xacdonic, jade, emerald, topaz, diamond and pearl
Animals: Dog, Swallow.
Color:  Yellow and Orange 
Flowers: Buttercup, Verbena, hyacinth.
Body part: Stomach, Internal organs
Make friends with: Gemini, Sagittarius
Lucky numbers: 2, 5 and 7 
Not suitable for friends: Pisces and Libra
2. Virgo and the myth
Virgo personifies Persephone, daughter of Demeter, the harvest goddess. According to a Greek myth, it once was always springtime on Earth. But then the god of the underworld, Hades, kidnapped Persephone. Demeter, overcome with grief, abandoned her role as an Earth goddess.
3. Characteristic personality of Virgo
People under the sign of Virgo represent the earth, ruled by Mercury. They are planned, disciplined, quite meticulous and demanding. They will not waste anything, especially money, even though they live in affluent conditions. These people keep their houses clean and tidy, decorating them with shimmering accessories and colourful colours.
3.1 Delicate and sensitive
Virgos are delicate in behaviour and speech. They know how to capture the minds of others, so in communication, people of this sign quickly score points in the eyes of the other person. In addition, Virgo is also very sensitive to the actions and words of others. This zodiac sign quickly assesses things to make the right decision and behaviour. Because they are so keen, they are easily hurt by others. 
3.2 Diligent and strict
It can be said that Virgo is the most attention to detail of the 12 zodiac signs. They are extremely strict in dress, image and manners. This is most evident at work; Virgos often pay attention to minor aspects. This trait helps them become trusted characters because Virgo rarely makes mistakes and limits mistakes.
3.3 Mysterious and unpredictable
As good communicators, Virgos are also good at hiding their emotions. They don't like to share negative things with people around them. Virgos can express their true feelings only with close friends and like-minded people.
3.4 Virgo is someone who values ​​appearance
Virgos are often concerned with what other people think of them. They always want to create a good image in the eyes of each other, so people of this sign are often cautious and dress for their appearance. For them, fashion is an essential aspect of life, and they are willing to spend a lot of money on trendy or trendy items.
3.5 Virgo is a rational person
Virgo loves reason more than the heart; sometimes, they are cold and dry. This zodiac sign is not suitable for romantic and emotional actions. They even shun people who have just met and show excessive affection.
4. Family and friends
Virgo is relatively closed, and it isn't easy to make friends. They will not quickly get close to someone through a few times of meetings and communication. If you don't feel confident and comfortable, Virgo will not develop your relationship.

But once they become close and attached, people of this sign will openly share the joys and secrets of their lives. Virgos are enthusiastic and ready to help if their friend is in trouble.


Virgo tends to make friends with people with similar interests, born around the same time between April 20 and May 27. They will be kind, loyal, trustworthy friends.

Virgos are always devoted to taking care of their families. They show their love by caring for each family member, trying to create joy and laughter for everyone. That concern is often expressed through kind and gentle actions, rarely expressed through words.
5. Virgo and personality in love
Fleeting emotions rarely sway Virgo. They only start their relationship if they find an understanding and a familiar voice in love. For the opposite sex, Virgo is a great lover. People under Virgo's sign, whether women or men are humble and never vain. No matter how much you praise and praise them, they will not show their smug attitude outwardly.
5.1 How to get the love of Virgo girl?
Virgo girls are talented, intelligent, and beautiful. They have their arguments and stance and are very serious in their relationships. To conquer her is not easy; you will have to spend a lot of time and perseverance. Your honesty, shyness and cuteness convince these girls.

Tip: Tickets to the movies or concerts will be perfect for your first date.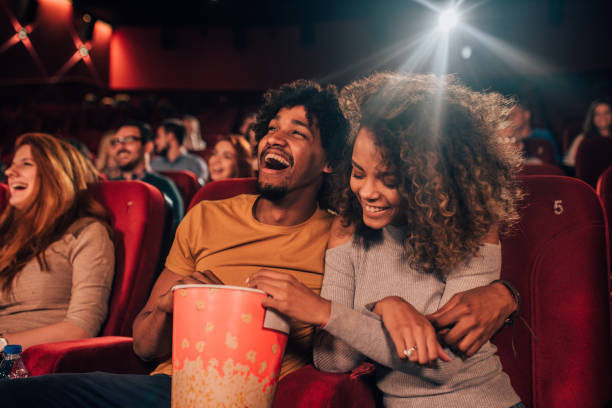 5.2 How to get the love of Virgo boy?
Virgo men like girls who conform to society's standards. They are severe, principled and like the family's women, simple, skilful, and know how to care for their husbands and children. If you want to get his attention, you have to be charming, quiet, and likeable. Signal to him that you have feelings for him.

Tip: On dates, you should not dress too sexy, sexy. Choose outfits that are casual, trendy, and look good.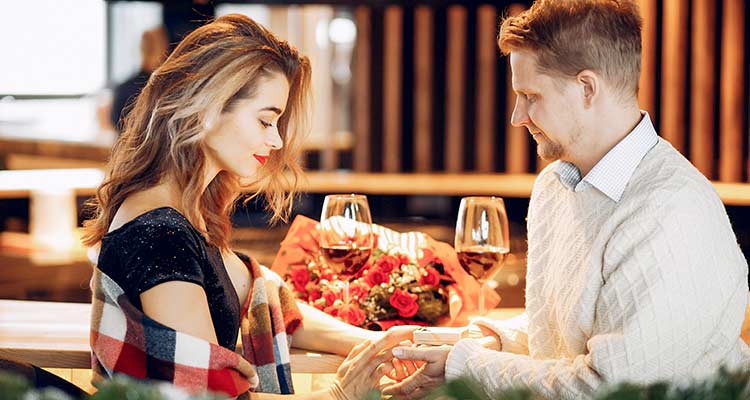 6. Personality at work of Virgo
In the face of difficulties, Virgo always maintains the calmest and most cavalier attitude. They use their intelligence to analyze, understand the problem, and draw a solution. At first glance, this method may seem unremarkable, but it is the key to the success of Virgo.
Therefore, they always try to overcome the difficulties by themselves, without complaining or relying on anyone too much. In the group's work, they do their best, always using humble, peaceful, and gentle words even though they are impatient with people who stubbornly open their mouths to wait.
Virgo likes to work in quiet places where they can focus all their energies on solving problems. They don't want jobs under too much pressure and have to make quick decisions.
If you belong to the sign of Virgo, be careful to avoid jobs that bring immediate economic benefits or things that are contrary to social ethics. If you want to build a solid career, you have to persevere with difficulties and challenges.